Heavy Equipment Movers in Los Angeles, CA
LA Machinery Moving's Quality Services for All Industries
Despite what you might think, the process of moving and relocating mechanical equipment depends heavily on the industry we're serving, as well as the size of the equipment. Therefore, you must work with a company with a thorough understanding of what a given industry requires. LA Machinery Moving understands the differences between industries. For instance, we know how to perform heavy hauling of construction equipment. But we also understand how transporting sensitive laboratory equipment is different from the construction industry. Each job is different, and so are our approaches. We take extraordinary measures to protect your property by loading, packing, shipping, and storing them correctly. Our Los Angeles, CA heavy equipment movers take their jobs seriously, carefully applying their experiences to each job.
We Serve Clients From Various Industries
The biggest benefit of working with a company that has been in business since 1990 is the experience that comes with its staff. Experience is crucial. After all, your heavy machinery equipment is bulky and expensive and requires a collaborative team capable of working together to find solutions to complicated problems. In that sense, we're no different from our clients. Each of them deals with problems, and they find solutions. We want to provide the same thing to you. We've worked with a broad spectrum of clients, including forging, foundries, technology, pharmaceutical, defense contractors, governments, and: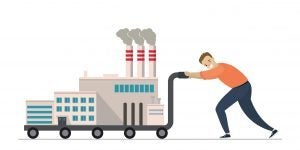 Printing: Large-scale printing presses require skill and precision to move. Some of our clients are moving locations and also require speed, as they need to fulfill client printing needs. We work quickly.
Automotive: The equipment your automobile manufacturing factory uses to construct vehicles is enormous. You need the services of LA Machinery Moving to move everything from one place to the next and ensure your product line is unimpeded by delays.
Clean Room: If your facility has a clean room, then you need to be very careful when moving the equipment in it to avoid contamination. Clean rooms are vital to the success of your business and your ability to deliver on promises, so we take extra care to move everything safely.
Laboratories: Medical and scientific facilities have specific needs requiring the use of specialized tools to move and transport equipment. Our Los Angeles, CA heavy equipment movers use air ride-equipped trucks and moving equipment to avoid breaking anything.
Medical Imaging: X-rays, MRIs, and other medical imaging technology is heavy, easily broken, and expensive, three qualities necessitating the experience of LA Machinery Moving and our team of expert movers. We can deliver C-Arms, CT scanners, oncology equipment, centrifuges, and more to your new and improved facility.
Aerospace Contractors: LA Machinery Moving understands the aerospace industry possesses specialized demands others do not. Due to the importance of proper design and construction, the equipment your company uses to build airplanes must be protected at all costs. If you're moving to a new facility or shipping a part elsewhere in the world, you can trust our team to store and ship it properly.
Food and Beverage Plants: Sanitary conditions could not be more important for our food and beverage industry clients, and we understand how to adapt our processes to ensure they're taken care of. We've honed our process over the years to include the safe transit of all the heavy machinery found in your warehouse.
Power Generation & Transformers: Whether we're delivering a high-powered electrical generator or transformer or moving you from one location to the next, LA Machinery Moving has the cranes, lifts, and other equipment required to do the job the right way.
Machine Tool Manufacturers & Distributors: Regardless of what you need to be moved, LA Machinery Moving can move it, and that includes everything from large-scale machine tools to relocating entire plants.