Oversize Load Transportation in Los Angeles
Industry-Leading Oversize Load Transportation
Your oversize load transportation needs require the skill and mastery of a reputable company by your side to ensure a seamless move. L.A. Machinery Moving is here to oversee your oversize load transportation with industry-leading services that Los Angeles' businesses and individuals have been counting on since 1990.
Oversize Load Transportation with Heavy Haulers
Heavy haulers are uniquely crafted trucks and trailers equipped to handle oversize loads that cannot be legally transported by traditional methods. Oversize loads require permits and escorts to comply with federal and state regulations.
The process of oversize load transportation involves careful planning and coordination to ensure that the load is safely and efficiently transported from its point of origin to its destination. This includes route planning to avoid low bridges and other obstacles, and the use of innovative equipment, such as cranes and dollies, to seamlessly load and unload the cargo.
California Oversize Load Transportation Requirements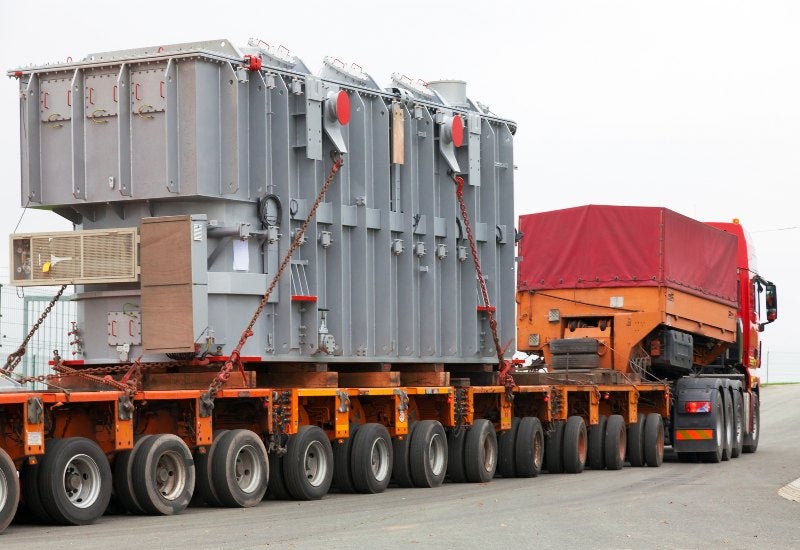 To transport an oversize load legally and securely in California, specific requirements must be met. As leaders in our field, L.A. Machinery Moving ensures these requirements are fulfilled without compromise during each job we take on. The requirements include:
Permits from the California Department of Transportation
Escort vehicles
Proper lighting and signage
Liability insurance meeting the state's minimum requirements
Compliance with federal and state regulations
L.A. Machinery Moving Has the Best Tools for the Job
L.A. Machinery Moving specializes in oversize load transportation using heavy haulers. This means we have the equipment and expertise needed to transport large and heavy items that may exceed legal size and weight limits for standard transportation. Our team of experienced professionals will work with you to develop a customized plan for the safe and efficient transportation of your oversize load.
Over-Dimensional Heavy Haul Transport
When you have an oversize load to move, L.A. Machinery Moving has you covered. We offer a range of professional over-dimensional transport services, with a fleet of heavy haul trucking solutions that ease the process of your transportation needs and streamline your operations with fast and reliable service while ensuring your shipment arrives in perfect condition.
Complete Oversize Load Shipments
At L.A. Machinery Moving, we pride ourselves on providing oversize load transportation for an array of industries served, with the capabilities to handle equipment such as:
Construction and building equipment: cranes, dump trucks, excavators, bulldozers
Construction and building materials: steel beams, piping
Agricultural materials: harvester-threshers, tractors
Manufacturing equipment: assembly lines, conveyors, crushers
Housing units or materials: mobile and prefabricated homes
Wide, long, or tall freight
Boats and other large motor vehicles
Choose Excellence with L.A. Machinery Moving
L.A. Machinery Moving recognizes the importance of secure oversize load transportation, and we do not compromise when it comes to transporting your oversize loads. Our team of licensed and insured heavy load specialists ensures compliance with all state and federal regulations, using state-of-the-art equipment for the safe and secure transportation of your valuable cargo. You can rest assured that your cargo is in the best hands with us, trust L.A. Machinery for all your heavy hauling needs.
Contact L.A. Machinery Moving in Los Angeles, CA
If you're looking for experienced professionals to carefully execute your oversize load transport, look no further than L.A. Machinery Moving. Our courteous professionals are eager to assist you with your oversize load transportation service. Contact us today to discuss your needs and receive a quote from one of our friendly team members.
Why Choose Us?
We provide a personal touch and treat your machinery as if it were our own.
We ensure that your equipment remains in perfect condition.
We delivery machinery with speed, efficiency, and safety.
We have a capacity to crate and ship equipment internationally.
We offer free estimates and quotes.