Crating and Exporting Services in Los Angeles
Professional Heavy Equipment Shipping
LA Machinery Moving provides expert crating, skidding, and exporting services to safely move your equipment. Our team specializes in providing efficient services to protect your complex, fragile, and oversized heavy items. We custom crate and pack all types of machinery and equipment for your move. From there, we carefully transport or ship it wherever you need to go. We've been proud to provide our services to companies throughout Los Angeles for years. Contact us today to schedule your crating and exporting service.
Crating Services
We offer a comprehensive selection of different types of rating services and types to better meet your needs. Our expert team creates a wide range of materials to keep your machinery, supplies, and equipment safe and secure during your transition. Some of our crating service types include: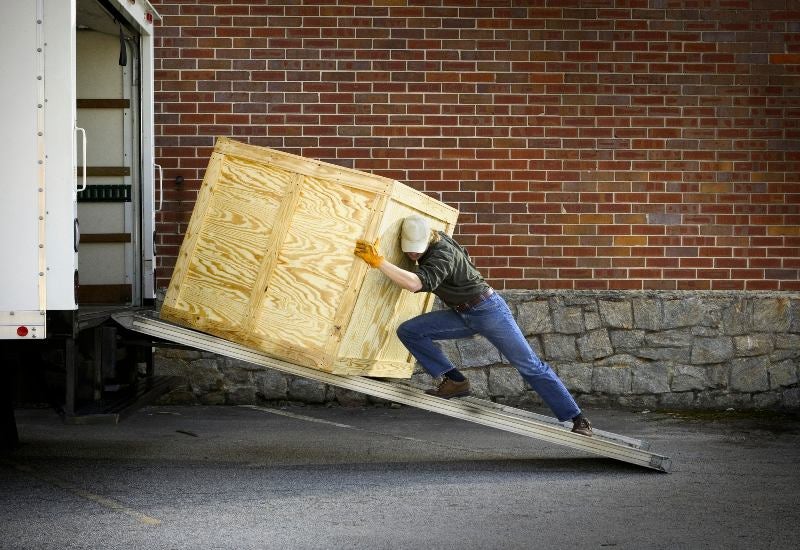 Slat Crates
Wood Shipping Crates
Trade Show Exhibit Crates
Hood Boxing
Custom Crates
ISPM 15 Crates
Reusable Crates
Production Crates
Electronic Crates
Storage Crates
Floating Deck
Cushioned Crates
Military Crates
Benefits of Working With Us
Our team provides custom packages and shipping for your specialized industry. No matter how heavy, awkwardly shaped, or bulky your equipment is, we can create a custom fabricated crate to secure it and transport it safely and efficiently. Our preparation and logistics teams are experts in their fields with years of experience working with all different types of industries. Whether you need only one item sent or you're planning to move your entire production line and warehouse, we have you covered. We start your project with advanced planning and logistic strategies. This saves you time and money on your moving investment.
The LA Machinery Moving Difference
We take great pride in providing our clients with the best possible results. Our heavy, high-value shipping services take all your needs into consideration. When you work with us, you can expect:
Protection from moisture and condensation at every step
Secure shipping that eliminates vibration and movement in the crate
Temperature and climate-controlled environments
Removal of static electricity
Tamper-proof security
Industries We Serve
Over our years of operation, we've helped all types of companies of all sizes with our expert, efficiently packing, crating, and shipping. Your materials will be safe with us during our professional relocation services. We're more than capable of helping all types of industries, such as: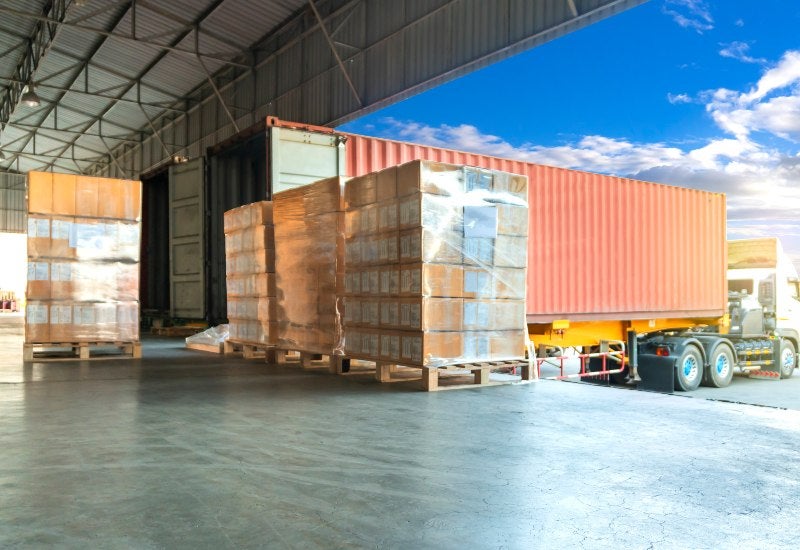 Food and beverage
Hospitality
Semiconductor
Pharmaceutical
Machine tool
Automotive
Data center
Oil & gas
Public sector
Mining
Schedule Your Service Today
The team at LA Machinery Moving is dedicated to upholding our high-quality standards in every job. Since 1990, we've helped hundreds of clients from all types of industries successfully and safely move their heavy equipment through the states and beyond. We have been family-owned and -operated based in Los Angeles but are more than capable of transporting your equipment further! No matter what type of complications or hurdles you may have with your equipment or needs, we're here for you. From the initial logistical planning through the execution and final review, you can expect passionate, hardworking, and efficient experts. Contact us today to schedule your crating and exporting service.
Why Choose Us?
We provide a personal touch and treat your machinery as if it were our own.
We ensure that your equipment remains in perfect condition.
We delivery machinery with speed, efficiency, and safety.
We have a capacity to crate and ship equipment internationally.
We offer free estimates and quotes.