Heavy Machinery Storage in Los Angeles & Southern California
LA Machinery Moving Can Meet Your Machinery Storage Needs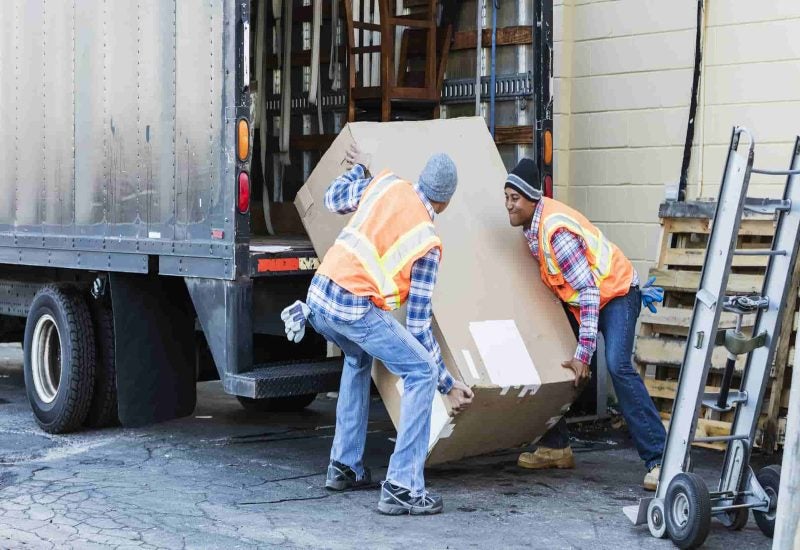 With more than 100,000 square feet of storage space, LA Machinery Moving has ample room for all of your heavy machinery storage needs in the Los Angeles area. A leader in Southern California for heavy machinery relocation, our all-encompassing services extend to the storage of your equipment. We know that there are many reasons why you may need to stash your heavy equipment. Whether you are dealing with delays at a future worksite or in the process of finding a new permanent location, allow us to help facilitate a smooth transition by holding your equipment in a secure place until you are ready to resume regular activity.
Our Machinery Storage Services Span Several Industries
As a trusted heavy equipment moving service in Southern California, LA Machinery Moving has experience with equipment utilized in several prominent sectors. The machines with which we have worked in the past include power-generating equipment such as heavy transformers, manufacturing machinery such as metal formers, and aeronautic apparatuses such as aircraft and rockets. If you need to store your equipment for a transition period during a relocation or independent of a move, we are thrilled to be your partner. Let us safely store your heavy machinery until it is ready for use on a site that is prepared to house it permanently.
We Offer Flexible Plans to Satisfy a Range of Machinery Storage Needs
Storage needs vary significantly based on your circumstances, so we offer short- and long-term plans to meet whatever needs you may have. If you anticipate needing to take advantage of the heavy machinery storage space at LA Machinery Moving for only a brief period as a result of an upcoming project, we can offer a month-to-month lease with reasonable rates and no deposit necessary. However, if you need to stash your heavy machinery for an extended time, we will incentivize using our facility by offering the third month free for all new storage agreements of at least three months. We will carefully configure the space we can offer to maximize your value and convenience.
Our Machinery Storage Facility Allows for Customized Spaces
Not all heavy machinery storage spaces are organized in the same manner. Such is the way when dealing with equipment that includes packaging machines, power plants, and jet propulsion units. Because of the different heavy machinery storage needs of our Los Angeles-area clients, we gladly customize our storage spaces to adjust to area limitations and requirements accordingly. We have more than 100,000 square feet of storage space to offer and will configure your unit in the most cost-effective and efficient manner to suit your budget and timeline.
LA Machinery Moving Provides Total Security for Your Assets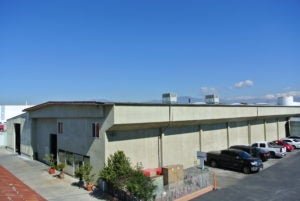 LA Machinery Moving uses a high-quality database management system, 24-hour video surveillance, and fire and burglary monitoring systems to ensure that your high-value heavy machinery is secure while it is stored in our facility. We handle all of your assets with care and provide easy access to your equipment when you need it. We aim to eliminate the hassle of storing and managing all of your equipment at a commercial facility by lending our expertise and years of storage experience to handle your heavy machinery with proper protection and caution.
Customer Service is Our Top Machinery Storage Priority
We recognize that you have heavy machinery storage options throughout Southern California, but we strive to make your decision easy by providing high-quality customer service to complement our superb facility. We offer free pickup and delivery in Orange County to clients who can load and unload their heavy machinery from our transport vehicles. We want to make the process as seamless as possible for you. So, if your equipment arrives for a job early, call us so that we can store it for you until you need it. We'll happily bring it to your site once it is ready so that you can offload it and get to work. If you have extra heavy machinery for a project and need a place to stash it until it can be used or sold, let our facility at LA Machinery Moving be that place.
Call LA Machinery Moving for a Free Estimate Today
Our facility in Southern California provides ample space for heavy machinery storage while your business is between projects or waiting for a site. LA Machinery Moving will customize a storage space in our 100,00-square-foot warehouse with your timeline and budget in mind, keeping customer service a top priority. As your trusted storage partner, we will provide round-the-clock security and surveillance to protect your assets and give you peace of mind. Call LA Machinery Moving today for a free heavy machinery storage estimate in Los Angeles and to arrange a pickup today.
Why Choose Us?
We provide a personal touch and treat your machinery as if it were our own.
We ensure that your equipment remains in perfect condition.
We delivery machinery with speed, efficiency, and safety.
We have a capacity to crate and ship equipment internationally.
We offer free estimates and quotes.