Manufacturing Machinery Movers in Los Angeles
Los Angeles Machinery Moving
LA Machinery Moving is your source for relocating heavy but sensitive manufacturing machinery. Our able-body team handles industrial moving with state-of-the-art equipment that can lift and transfer up to 70-tons. If your business is relocating in Southern California and you need to move oversized manufacturing machinery, let LA Machinery Moving handle the heavy lifting. We offer peace of mind by packing your machinery from the old location and transferring it to the new location.
Types of Manufacturing Machinery We Relocate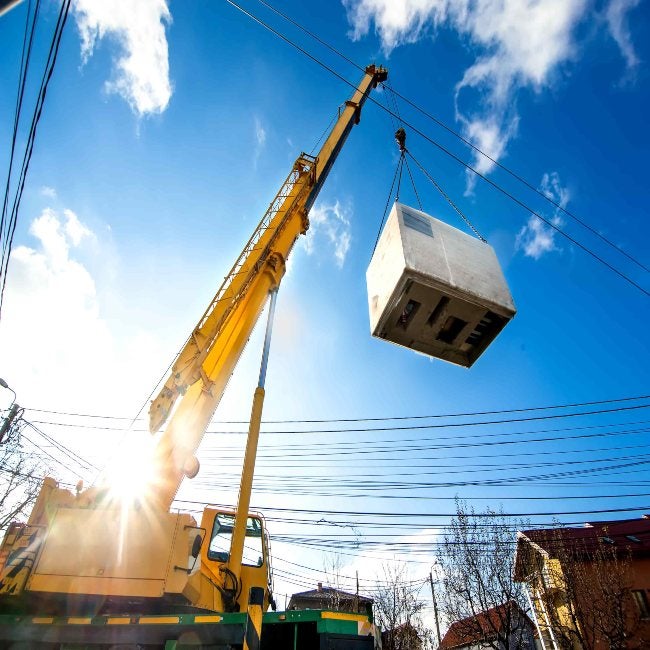 Moving heavy machinery requires years of experience, trained technicians, and specific equipment. This process is unique to other types of relocation due to the logistics that go into moving heavy equipment that requires specific care and tools on top of it being high value. Your business depends on us working efficiently and safely to relocate your equipment. We specialize in quick and seamless moves to get you back up and running in your new location without the risk of damaging your equipment or taking you offline for more time than anticipated. Our team understands each industry we work with and their individual needs. Our care for your assets, passion for hard work, and years of experience propel us into the frontline of machinery moving through Los Angeles. The types of machinery we relocate include:
Welding
Cutting tools
Metal formers
Stamping tools
Food processing
Packaging machine
Plastic & rubber machines
Printing, paper cutting & folding
Benefits of Working With Us
When you hire LA Machinery Moving for your heavy machinery relocation service, you're getting years of experience, logistical experts, and state-of-the-art technology going into your assets. We make it our priority to take care of your equipment throughout every stage of your move. We guarantee expert packing, crating, loading, moving, and unloading with care and precision. Our experience has allowed us to have a deep understanding of every industry that requires our services. As such, we adapt our work to your needs, timeframe, and equipment. Our flatbed trucks, trailers, forklifts, and cranes help us secure your equipment and supplies throughout the movement, keeping them safe. Our logistics experts calculate every step of your move, sticking to a strict schedule, and reducing your production downtime. This allows you to get back to work as quickly as possible in your new environment.