Forklift and Crane Rentals in Los Angeles

L.A. Machinery Moving Forklift and Crane Rentals
When a special project arises, and you need the power to get it done, L.A. Machinery Moving is here to accommodate with our cutting-edge forklift and crane rentals. Rental equipment can be a significant investment; that's why we offer competitive pricing and flexible rental options to meet your budget and project needs. Whether you need a forklift or crane for a short-term task or a long-term rental, we have the equipment, knowledge, and flexibility to make it happen.
Rentals by L.A. Machinery Moving
If you're seeking a dependable heavy equipment rental, L.A. Machinery Moving is the premier choice to satisfy your forklift or crane rental requirements. With an array of makes, models, and sizes to fulfill any job requirement, L.A. Machinery can streamline your operations.
Our team of knowledgeable machine experts will work with you to determine which machine best suits the specifics of your tasks, and curate a rental plan that accommodates your needs, with support and responsiveness throughout your rental contract.
Affordable, Reliable Forklift Rental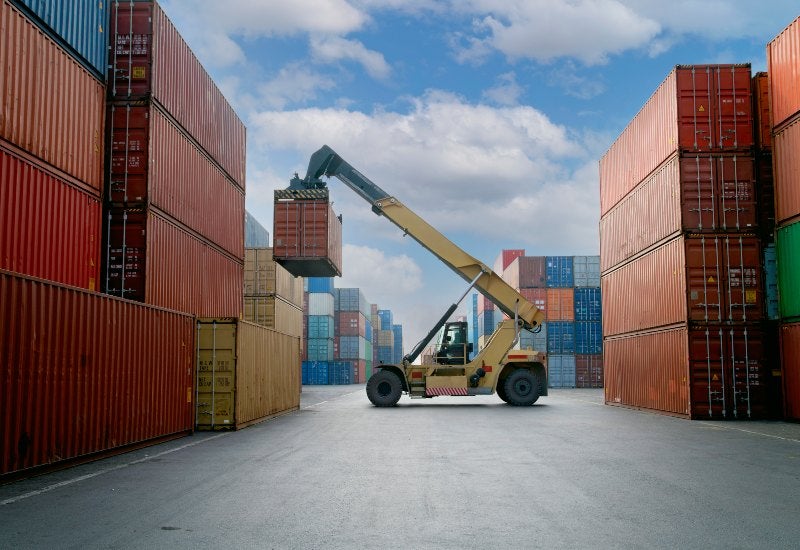 At L.A. Machinery Moving, we understand the value of having the right equipment for the job, which is why we offer an affordable and reliable selection of forklift rentals. Our fleet includes a wide range of forklifts, including electric forklifts, which are perfect for indoor use and provide quiet, emission-free operation. We also offer propane and diesel forklifts for outdoor and heavy-duty use.
High-Quality Crane Rental
We take pride in offering high-quality crane rentals to suit varying needs. Our fleet includes a wide range of cranes, including mobile cranes, hydraulic gantry systems, and more. Our cranes are well maintained and serviced to ensure they are in optimal working condition, and we have a team of experienced technicians who will oversee on-site maintenance and replacement needs at your convenience.
Advantages of Heavy Machinery Rentals
Heavy machinery rentals offer several advantages for businesses. Renting machinery can be a cost-effective solution for short-term projects or peak seasons, as it eliminates the need for large upfront investments and ongoing maintenance costs.
Additionally, renting offers flexibility in terms of the type of equipment and rental duration, allowing customers to choose the most effective equipment for the job. With L.A. Machinery Moving, our team also handle all the maintenance and repair of equipment, reducing customer liability and risk and providing you with support throughout your rental period.
Popular Forklift and Crane Rentals
We have rental options to suit all types of construction and industrial projects. Our most popular rentals include:
Riggers special 50,000, 60,000 or 80,000 lb forklift
Royal 30/45 45,000 lb forklift
Taylor TC-400L 40,000 lb forklift
Hyster S155XL 15,500 lb forklift
2001 Lift Systems 500 Ton Gantry Crane System
40 Ton Hydraulic Gantry System
3 Ton Aluminum Gantry
Choose Los Angeles's Crane and Forklift Rental Experts
At L.A. Machinery Moving, we are committed to providing the highest level of service, support, and equipment storage available in the industry. Each rental is unique, which is why we take the time to fully understand the details to develop a tailor-made plan for the safe and efficient execution of your project using one of our industry-leading rentals.
We recognize that time is money, and we value your business, so we are dedicated to delivering our equipment on time and on schedule. We use only the most advanced heavy equipment, ensuring it is always maintained and ready to support the demands of your operations.
Contact L.A. Machinery Moving in Los Angeles, CA
If you need a rental that comes stacked with competitive pricing, flexible rental options, and cost-effective solutions to meet your heavy machinery needs, trust L.A. Machinery Moving for your forklift or crane rental service. You will have a pleasant, hassle-free experience guided by our experts. Contact us today to discuss your rental!
Why Choose Us?
We provide a personal touch and treat your machinery as if it were our own.
We ensure that your equipment remains in perfect condition.
We delivery machinery with speed, efficiency, and safety.
We have a capacity to crate and ship equipment internationally.
We offer free estimates and quotes.